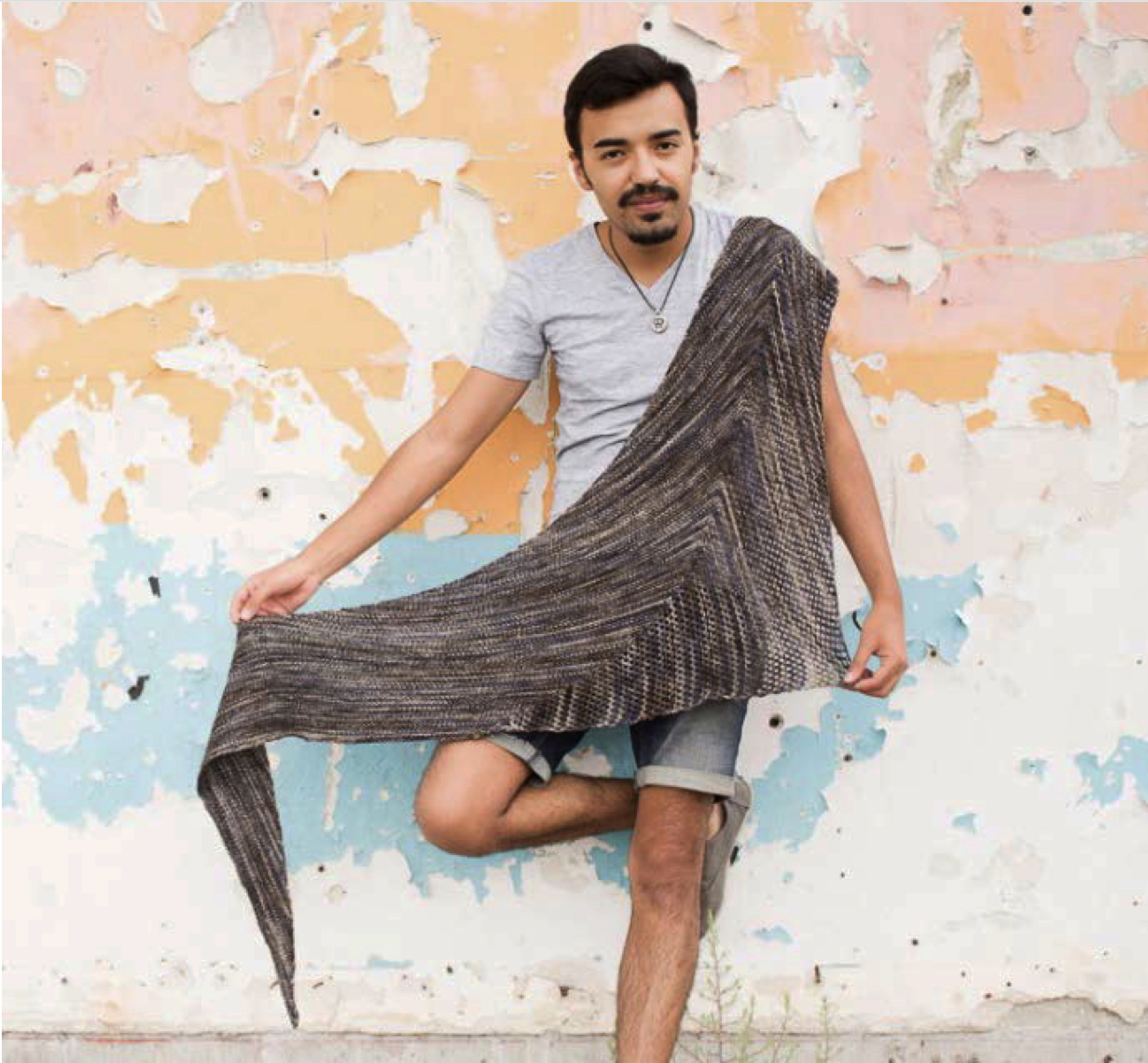 Moho Shawl Kit
Description
We are very proud to announce our collaboration with Christopher Salas (@alternaknit) Renegade Knitwear and present his most popular design as a kit for The Perfect Blend Online.
A description about the pattern from the designer: "Moho" is the Spanish word for "rust", and after binding off this shawl, I couldn't help but think of an old ship on its last layers of metal due to the rusting that occurred after years at sea. Construction and techniques may be familiar, but the result is unique. Worked sideways in a growing chevron style, half the shawl is regular garter stitch, and the other half is created with mesh lace eyelets. Each section moves, creating a lovely edge that grows, then shrinks back down near the end. Any yarn, any yardage, and any gauge will work, and you can treat yourself or another to a lovely accessory!
And we couldn't agree more, Chris. A lovely accessory!
This pattern is included as a kit with the purchase of two skeins of Dragonfly Pixie. A single ply 100% superwash merino yarn carefully hand dyed in gorgeous colorways that bloom to perfection. A perfect pattern; a perfect design; and a perfect project . . .
You will be prompted to select your yarn color(s) after you add this item to your cart.
Materials
Yarn:
1 Skein of Dragonfly Pixie 100% superwash (430 yds) for Smaller Size
2 Skeins of Dragonfly Pixie for Larger Size
Gauge:
5 - 7 stitches per inch

Needle:
Interchangeable US 3 - 5

Notions:
34" interchangeable cable, one stitch marker and 1 tapestry needle

Size:
Small: 11 inches tall x 58 inches long
Large: 21 inches tall x 68 inches long